Challenge
When you're faced with your most difficult challenges, it requires more than strength to overcome these adversities. In a battle of wits, it's the individual with the strongest mind who wins. If you want to strengthen your mind and body, if you're looking for a place where the muscles are strengthened and the mind is sharpened, we have a place for you in the Navy. You'll be challenged to take your place along side the many Sailors who've come before you, to lead in a world that searches for leaders.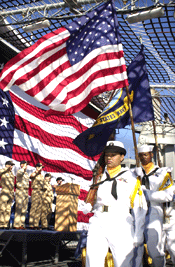 Challenge
We have forged leaders,
We have challenged youth,
We have provided wisdom,
We have defended the United States of America,
Before the United States became a Nation or was known by the title ~ Over 200 years! Come meet the challenge with us!
Cool Links
Mental Challenge:
Learn to think critically in difficult situations
Use your imagination and initiative, be recognized and rewarded
Learn to think fast and act decisively
Learn to adapt quickly to changing situations
Work on continuous self-improvement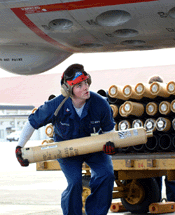 Physical Challenge:
Recruit Training
Physical Training
Physical Fitness Test
Sports Programs with opportunities to compete