The U.S. Department of Veterans Affairs ("VA" for short)
The VA offers a wide range of benefits to our nation's veterans, service members, and their families. VA benefits and services fall into thses major categories:
Disability Benefits (Compensation if you are at least 5% disabled as a result of your military service. We can also pay you a pension if you are a wartime veteran with limited income and you are no longer able to work.)
Education Benefits (Benefits to eligible veterans, dependents, reservists, and service members while they're in an approved training program.)
Vocational Rehabilitation (Help for certain service-disabled veterans to get and keep suitable employment.)
Home Loans (A number of home loan services to eligible veterans, some military personnel, and certain spouses.)
Burial Benefits (Certain benefits and services to honor our Nation's deceased veterans.)
Dependents' and Survivors' Benefits (Dependency and Indemnity Compensation (DIC) is payable to survivors of service members who died on active duty, veterans who died from service-related disabilities, and certain veterans who were being paid 50% VA disability compensation at time of death.)
Health Care (A number of health care services including hospital, outpatient medical, dental, and pharmacy services.)
Life Insurance (Servicemen's Group Life Insurance (SGLI) is low-cost term life insurance for service members and reservists. Veterans Group Life Insurance (VGLI) is renewable five-year term life insurance for veterans. Service-Disable Veterans Insurance, also called "FH" Insurance, is life insurance for service-disabled veterans.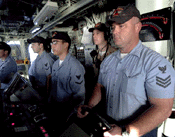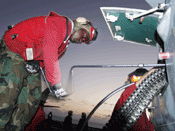 State VA Benefits
Don't forget that each state also offers its own VA benefits. In some states, you can go to state universities free of charge. In others, you can get low-cost loans for land purchases. Talk to your state's own VA office to learn more about this.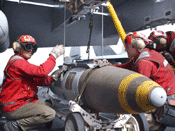 Cool Links